Ayers Family Photo, circa 1916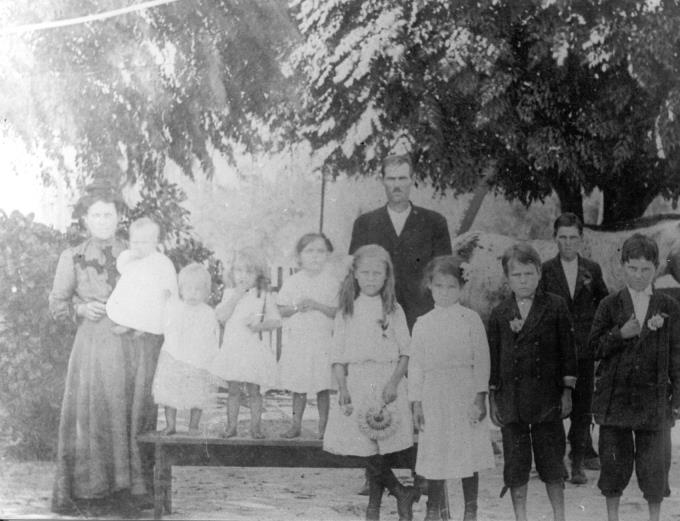 The adults in the photo are Ellen and Andrew Ayers. We believe the children, from left left to right, are:
Ada
John, aka "Bud"
Vada
Georgia
Nancy
Mary Jane
Frank
Henry
Arthur
Missing from the photo are the two young­est chil­dren, Ernest and Mamie, who were born later. The order is almost, but not quite, from young­est to oldest. Nancy was the oldest daughter, but we believe that Mary Jane is the dark-​haired girl stand­ing next to Frank and that Nancy is the taller girl stand­ing with legs crossed near the center. Henry was the oldest son, and he is recog­nizable as the boy stand­ing behind the others.